OzHarvest Canberra and The Green Shed have combined forces to create Give A Can, a new recycling initiative that's nourishing the ACT community by delivering meals to those in need.
ACT CDS refunds from the ongoing recycling of cans, plastic and glass bottles collected from individuals, drink vendors, clubs, pubs and venues are helping OzHarvest Canberra work towards its sustainable goal of 2,000,000 meals a year.
OzHarvest is Australia's leading food rescue organisation. For the past ten years, they have been collecting quality excess food from commercial outlets and delivering it to local charities for distribution to those in need of assistance.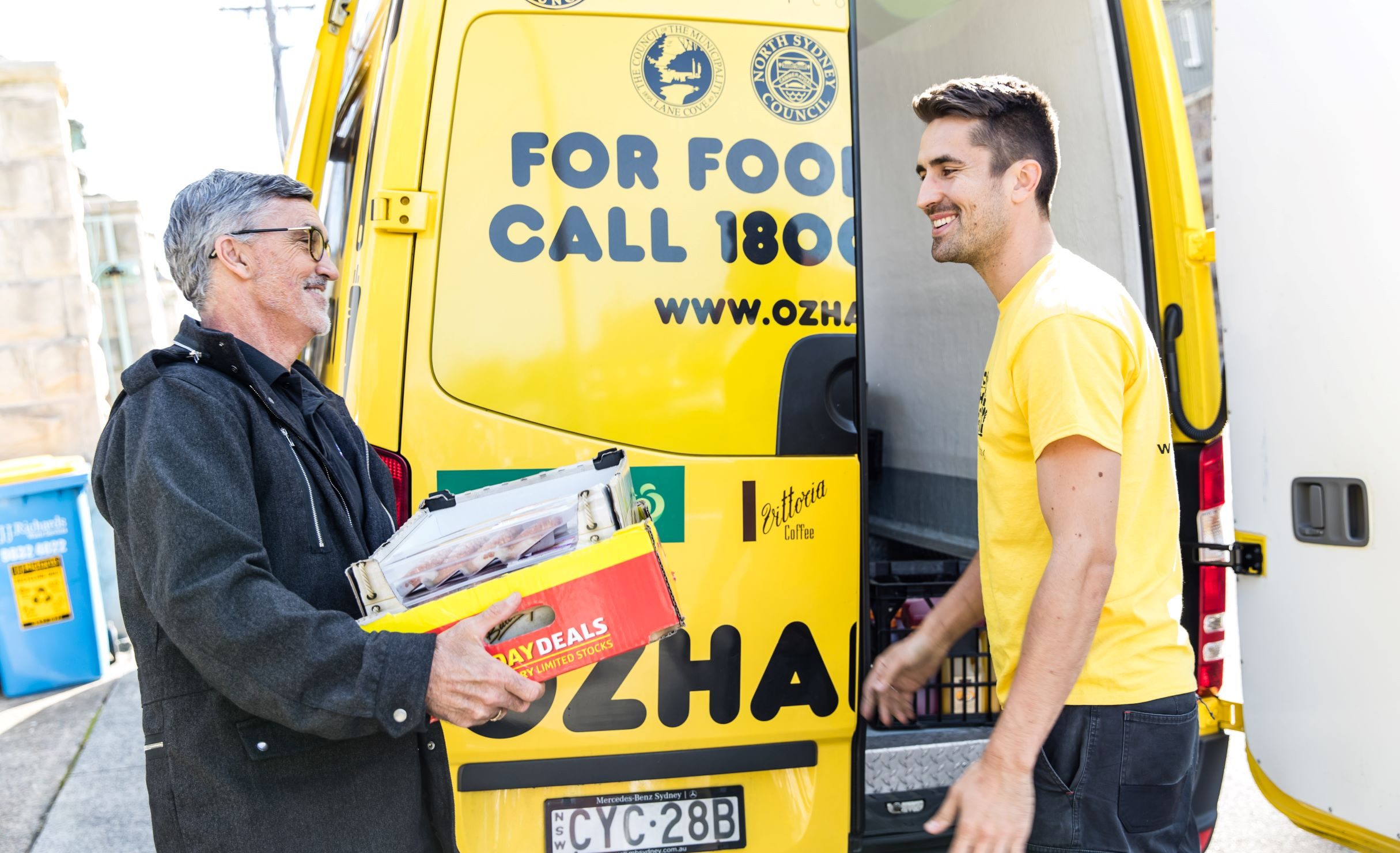 In a typical week, OzHarvest Canberra rescues around 10,000 kilograms of fresh, wholesome produce and non-perishable food from hundreds of local food donors such as The National Convention Centre, The Vikings Group, The Hyatt Hotel, Majura Park, Gold Creek Homestead and Vibe Hotel Canberra Airport.
Dave Burnet, the OzHarvest Canberra and Territories Manager said, 'In the past three years, we have rescued over 670,000 kilograms of excess food which is almost 2,000,000 meals delivered to over 70 ACT charities.'
The Green Shed manages the ACT's reuse facilities and diverts around 8,000 tonnes of waste per year from going to landfill. They employ over 75 people and donate over 25% of their profits to support and advance local organisations and charities.
OzHarvest Canberra and The Green Shed. A great relationship bringing great things to the ACT!
Dave said, 'The partnership between The Green Shed and OzHarvest Canberra is a perfect alignment of purposes. I'm extremely proud to be working alongside The Green Shed who is a champion of resource recovery in our city. Now, we can rescue food using funds generated by another recycling initiative…it's a no-brainer!'
The Green Shed co-owner Goran 'Tiny' Srejic said, 'The relationship we have with OzHarvest Canberra has been positive and successful and has led to helping those in need in the community. We are proud of our contribution to date and look forward to supporting OzHarvest towards their goal.'
The Green Shed's ongoing commitment to Give A Can is helping OzHarvest Canberra to continue to grow their operations and help even more people in the ACT community.
'The Green Shed's assistance with Give A Can has enabled us to rescue approximately 40,000 kilograms of food this year. As the initiative takes hold, we hope for a significantly higher amount,' said Dave.
Individuals can take part in Give A Can by dropping off their recyclable beverage containers at the purple bins found at The Green Shed. Participating drink vendors, clubs, pubs and venues can have purple bins delivered to them which will be picked up regularly.
Dave said, 'By supporting Give A Can, you're helping over 70 ACT charities get urgent food relief. That's a top investment in your own backyard!'
Give A Can is a fantastic example of how the ACT Container Deposit Scheme encourages recycling and reduces litter and the number of containers going to landfill.
Dave said 'The ability to raise critical funds while diverting valuable resources away from landfill is awesome.'
To find out more about Give A Can and how you or your business can help, visit their website.
Interested in fundraising through the ACT CDS? Find out more on our Fundraising page.