On Friday 12 April 2019, James Jayatilaka won the 2019 Young Canberra Citizen of the Year Award – Environment and Sustainability for his recycling business, Cans in Crates. This is a tremendous achievement for the 13-year-old school leader, young entrepreneur and ACT Container Deposit Scheme participant.
We first met James at the start of the year and heard about Cans in Crates. Riding his bike fitted with a home-made trailer, James collects recyclable beverage containers from across his neighbourhood, including the local nursing home.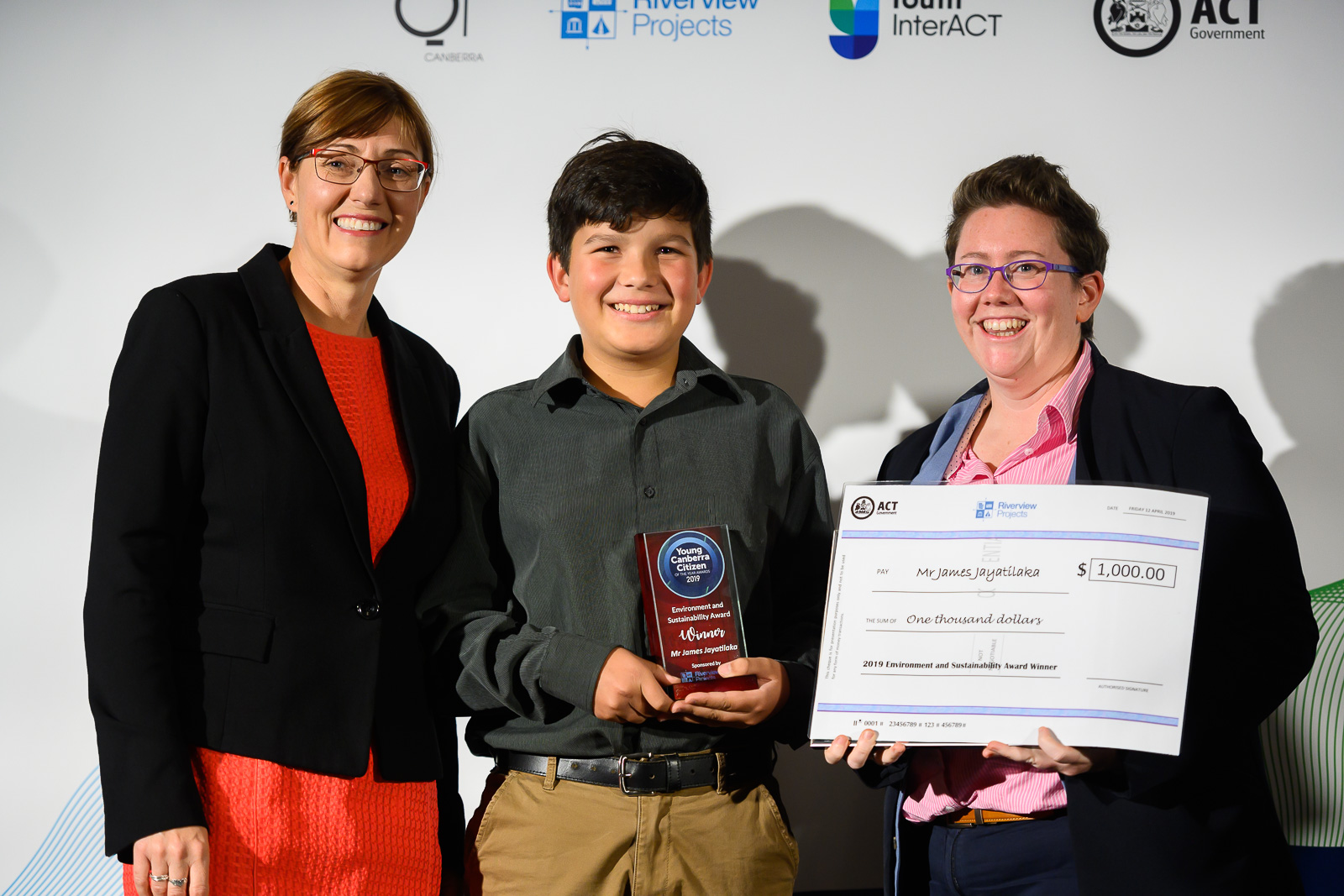 James said, 'I give a crate to each of my neighbours who take part and ask them to place their empty cans, glass bottles and cartons in it and leave the crate next to their recycle bins, ready for me to pick up on my rounds.'
James then sorts the containers at home and every few weeks returns them with his mother, Jodie, to the nearest return point to claim a 10 cent refund per container.
'My goal is to help the environment and save up for a new musical instrument, the trigger trombone – which I've promised the nursing home I'll play for them in my band!' James said.
In just four months, James has collected over 7,500 containers in total for high grade recycling and raised half of what he needs to purchase a trombone, and now has almost 30 regular customers plus over 80 residents at the nursing home who participate.
Jodie said, 'Cans in Crates encourages recycling in our community and enables James to grow in independence, learn how to run a business and build relationships. I am very proud of James and what he has achieved so far.'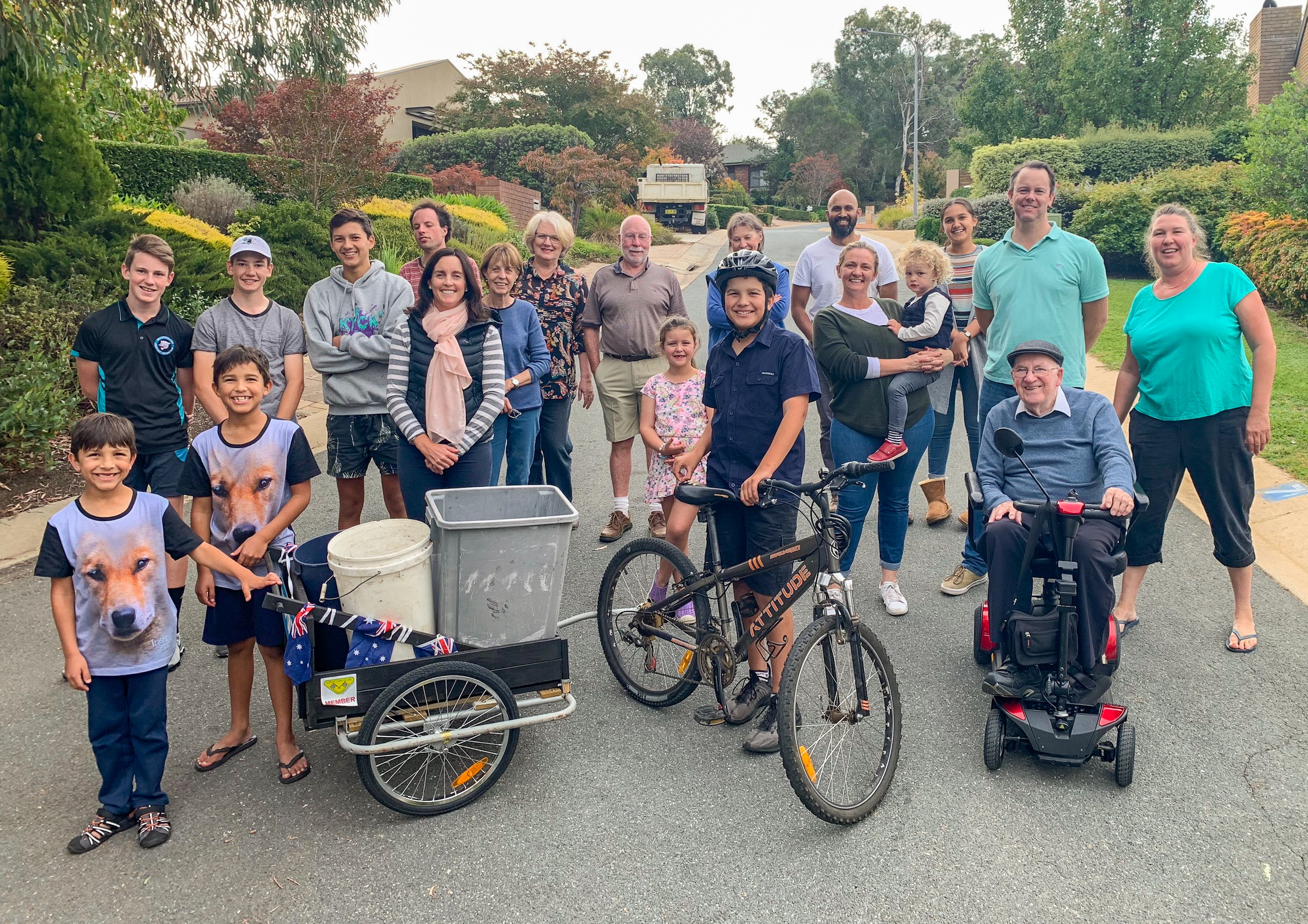 James has also made a few clever improvements to his trailer such as using buckets instead of bags which allows him to collect more containers on his rounds. This saves James time and energy and enables him to focus on other things such as expanding his business.
'My friend is now doing Cans in Crates in their neighbourhood which is really great. I'm also seeing if my school wants to participate and the money raised would go towards new outdoor ping pong tables for students.'
When asked how he felt about the award, James said 'I'm very excited.'
The ACT Container Deposit Scheme team is very excited too about the award and we look forward to seeing Cans in Crates continue to go from strength to strength.
Congratulations James! A champion environmentalist of the future!
The ACT CDS is a partnership between the ACT Government, scheme coordinator Exchange for Change and network operator Return-It.