The ACT Container Deposit Scheme is going from strength to strength, with the recent opening of a new bulk depot in Phillip on Monday 17 December.
Southside now has a dedicated bulk depot for all your container returns, offering cash and electronic refunds, as well as donation options to several charities. There are three bulk depots in the ACT: Fyshwick, Mitchell and now Phillip, and seven express return points, evidence of the expansion of the scheme.
The opening was attended and officially opened by the Member for Murrumbidgee, MLA Bec Cody and Garth Lamb, from Return-It.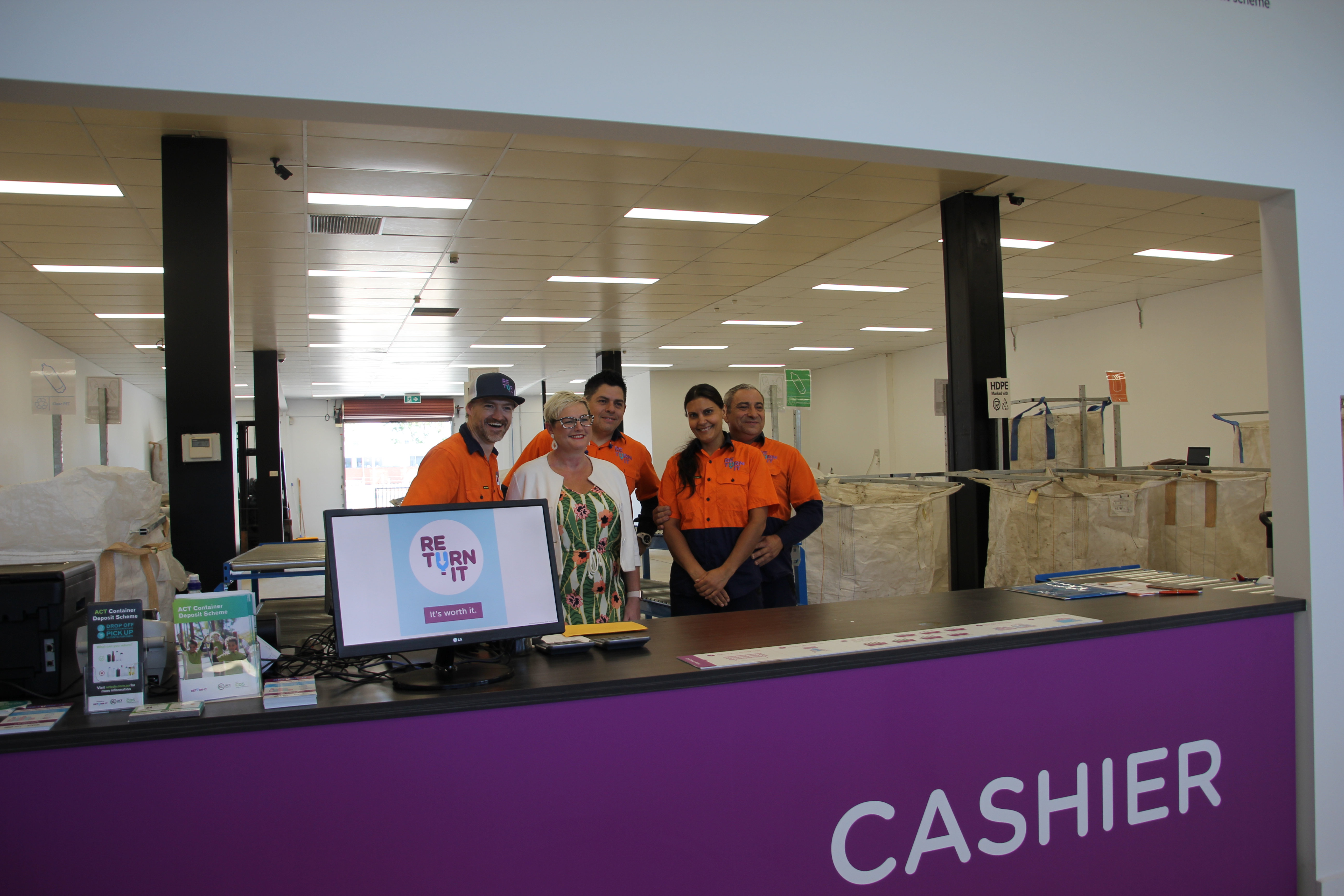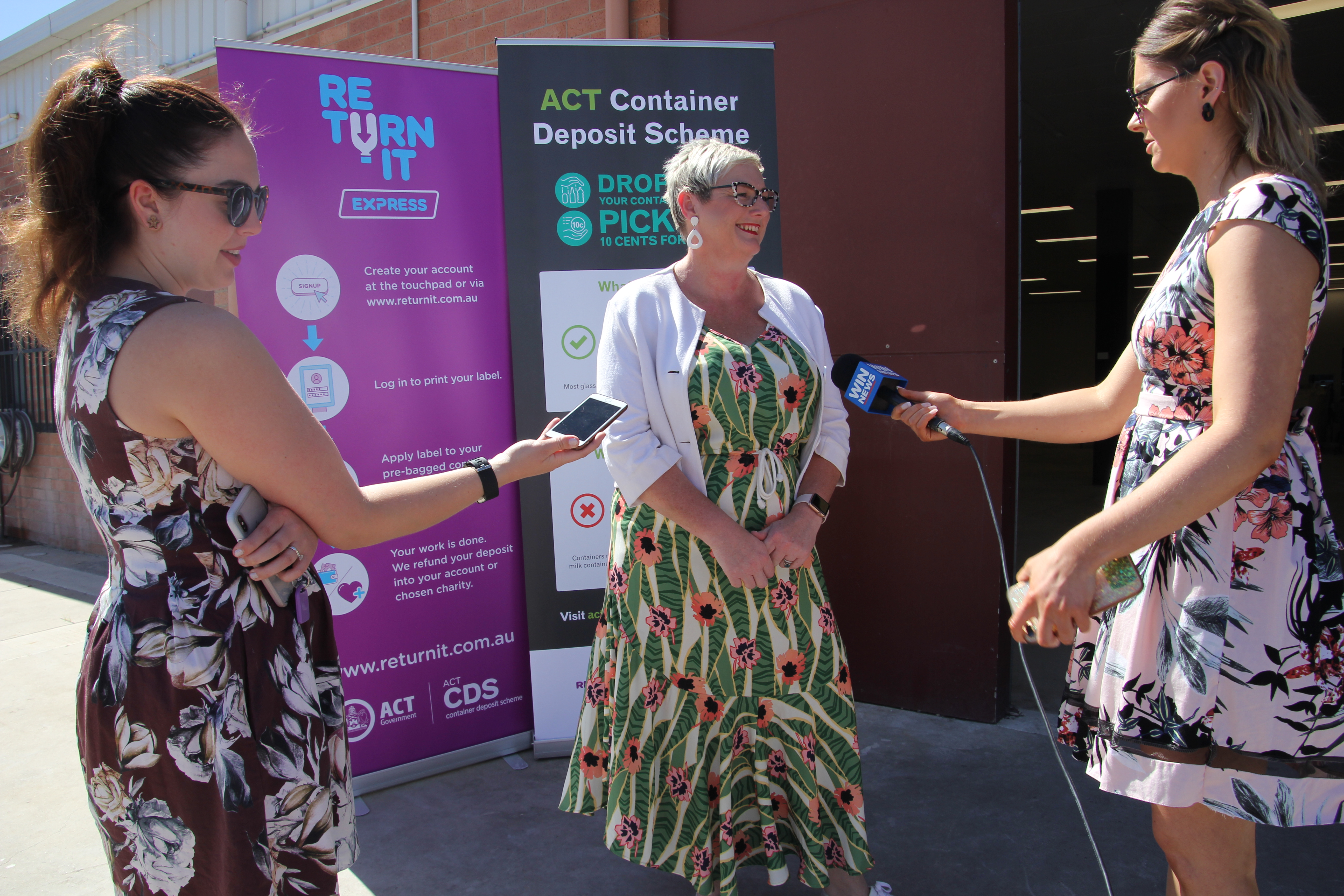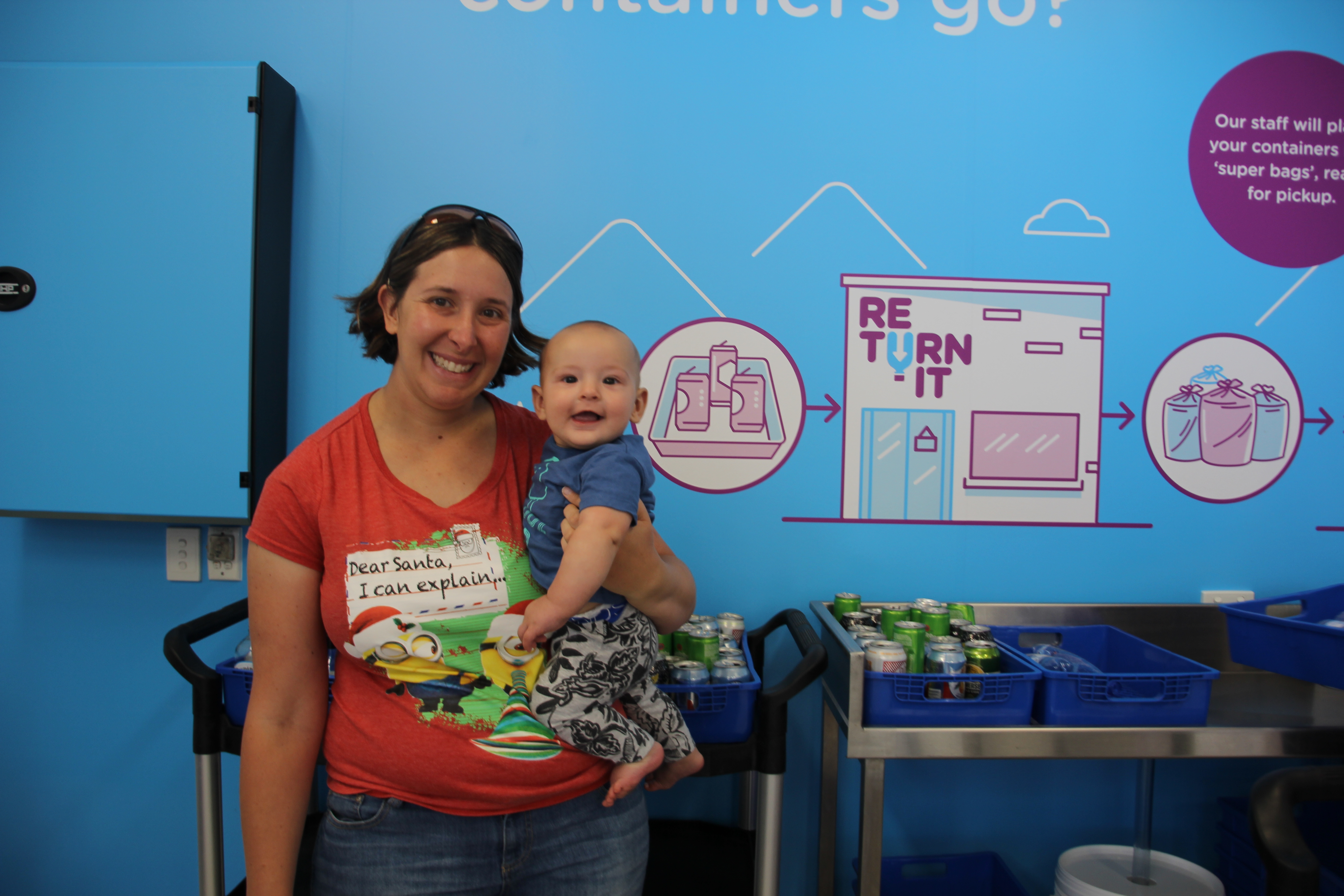 The depot opened at 8am and had already seen many visitors returning their eligible containers and claiming the 10-cent refund per container by lunch time.
The scheme launched on 30 June 2018 and aims to increase recycling in our community and reduce the number of bottles and cans causing environmental litter or going into landfill.
ACT CDS's continuing success is in no small part due to the fantastic community response of ACT citizens – from joint efforts of schools, hotels and other organisations, to individual efforts of residents of all ages.
The opening of the Phillip depot is just in time for Christmas too. If you live in the area, you now have a convenient drop off point for your bottles and cans, which are heavily consumed this festive time of year.
There is also an express return point around the corner at the Salvos in Botany street.
The Phillip depot is a bulk return point with bag, drop and go. It offers cash or electronic refunds, or you can donate directly to your selected charity.
Opening hours during daylight savings are 8am-6pm Monday to Friday and 8am-4pm Saturday and Sunday.
Discover your nearest express return point or bulk depot here.
The ACT CDS is a partnership between the ACT Government, scheme coordinator Exchange for Change and network operator Return-It.