We recently chatted to Closed Loop – a circular economy specialist – about the many ways they give waste a second life, and why container deposit schemes are so important for recycling.
Closed Loop launched in Australia in 2001 and has operations across Australia and New Zealand.
Its site services division manages waste and recycling for many of Australia's largest events. The division utilises initiatives like the ACT Container Deposit Scheme to divert waste from litter and landfill.
Bridget Davis, National Manager of Closed Loop Site Services, explains their approach. "Our aim is to maximise landfill diversion at events and ensure waste is transformed into resources. By separating waste into separate resource streams, we often achieve recycling rates beyond 80 percent. One of those waste streams is cans and bottles through container deposit schemes."
Late last year, Closed Loop managed the waste at Floriade in Canberra. Nearly 50,000 containers were collected at the event and returned through the ACT Container Deposit Scheme, with the funds raised donated to local charities including Lifeline Canberra and RSPCA ACT.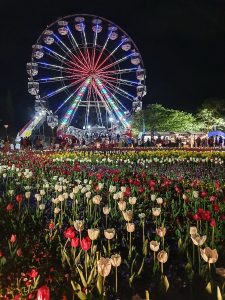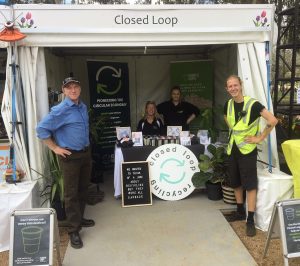 "Container deposit schemes help maximise recycling and recovery," said Davis. "They encourage recycling by rewarding good recycling behaviour, which means less resources going to landfill."
The Closed Loop philosophy matches that of the ACT Container Deposit Scheme: by creating a steady stream of clean, sorted recyclable materials for industry, the scheme reduces the need for raw materials to be extracted. This creates a circular economy where trash is transformed to treasure and given a new life instead.
Closed Loop also founded Simply Cups, Australia's leading coffee cup recycling program, which operates in most Australian states and territories. In ACT, cups are collected at a number of 7-Elevens, as well as at some office buildings.
"We've collected more than 14 million cups in around three years and the program is growing exponentially," says Davis. "Coffee cups returned through special collection points can be transformed into new products such as wheel stops, buckets and garden beds, and we have recently tested the material with roads. Using these cups actually improves the quality of the road surface."
Davis added that creating a circular economy was not just about remembering to recycle – she urged consumers to close the loop by also buying recycled, Australian made products.
"Recycling doesn't happen when you put an item into the recycling bin – it happens when that item is given a second life," she says.
You can return your drink containers through the ACT Container Deposit Scheme and be rewarded for your effort with 10c per container. Find your closest return point at https://actcds.com.au/return-points/.